At last. The definitive book for all brides to be.
There is so much mis-information about the Bridal Industry out there today isn't there. On TV, the internet and social media sites. This book is much needed to help 21st Century brides and Bridal Retailers alike.
What's the book about?
Dispelling urban myths, I focus on the truth and reality about where to shop, booking appointments, managing expectations and all the processes a bride to be will encounter when looking for and buying their dream dress.
I've combined the book with a journal for brides to fill in their details so they may experience their own personal adventure during this part of their life. There are sections for them to make bridal vows and promises (to themselves, friends and family) and a whole chapter for them to talk about how they are feeling on any given day – whichever part of their wedding plans they are dealing with at any time.
The book will be a keepsake the bride can look back on in years to come, making it the perfect gift.
How will it help you?
For my loyal, ongoing customers, it's hugely important to me the emphasis about where a bride might choose to shop for their dream dress is 100% focused on Independent Bridal Retailers. I've only ever worked with family run businesses and I know you are the absolute best in the Industry. No-one can touch you when it comes to customer service and care.
You will be my number one endorsement when I am asked to recommend a fabulous boutique in the area of the country a bride wishes to buy their wedding dress from. Win win.
So, if you are yet to use my services, seize the moment! Join my Retail Revolution today and let me shout about how great you are too.
Endorsements:
Rebecca Baddeley from TDR Bridal Group, UK: "I got your book. Absolutely love it. The girls love it too!"
Lovely feedback from Lorraine Kelly at ITV London's Lorraine programme: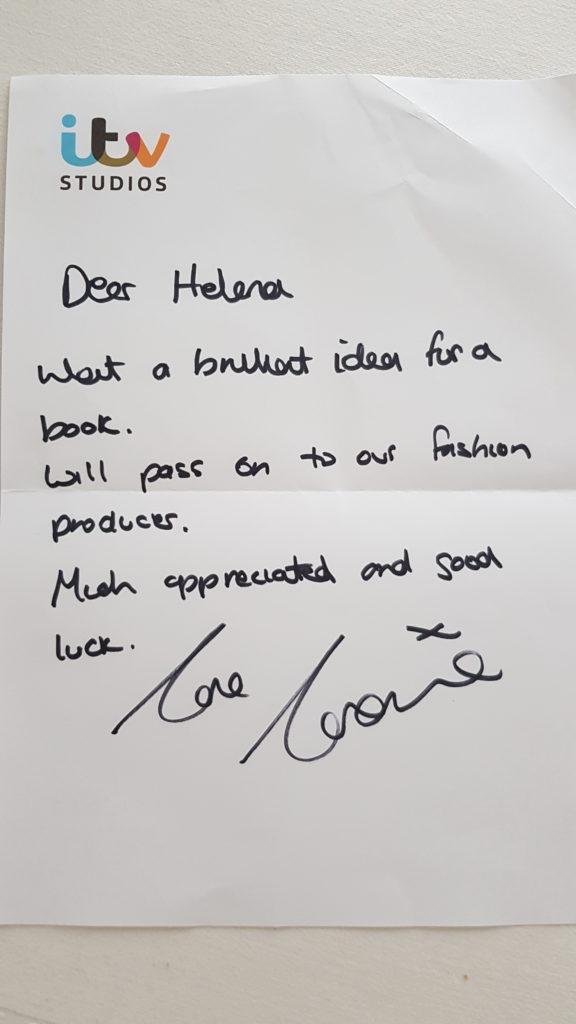 Available from:
Amazon UK: £10.99:
https://smile.amazon.co.uk/Wow-Factor-Where-Wedding-Dress/dp/1786234068/ref=sr_1_7?s=books&ie=UTF8&qid=1543577020&sr=1-7&keywords=grosvenor+house+publishing
Amazon USA: $12.99:
Ordering from a bookshop? Please use this ISBN: 978-178623-406-3.
Waterstones £10.99: 
https://www.waterstones.com/
Foyles £10.99:
https://www.foyles.co.uk/
For personalised, signed copies, please message me on my contact page.
Cost: £11.99 plus p & p where applicable.
It feels great to give something back and I cannot wait to share my book with you. In today's shopping climate, it's certainly going to help transform the Industry. Better for brides & better for you.
Helena