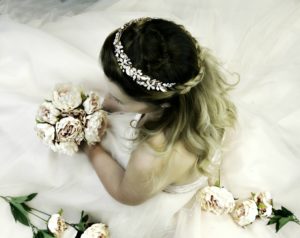 Exclusive news!
Twilight Designs move back into the halls at BBEH this September.
You can visit them on stand C77
I recently caught up with Graham and Alice of Twilight Designs and asked them about their change of venue.
"Twilight Designs first began to exhibit at the Harrogate Bridal Show in 2009. In 2016 we decided that we would take a break from the halls and decided to move our stand into the St George Hotel alongside some of our close industry partners.
The decision proved successful as we had our best year yet in September 2016. We focused more on marketing the brand and making sure we were seen at our new location".
Business boom:
"As the business grows year on year and we continue to stock more International Retailers, we decided that it would only be natural to move back into the halls for 2018.
We have had a new stand built for BBEH, and our collection is the best it has ever been.
We still have our signature styles as we rarely discontinue but we also have new key pieces making Twilight Designs versatile and the first choice for bridal accessories. Come along and say hello to us at the show".
See some of the reasons why customers love Twilight Designs:
No minimum orders.
Superb range of accessories.
Competitive prices.
Free delivery over £125.
Multi-buy discounts.
Strictly trade only.
We do not deal with the public.
Excellent customer service.
Brilliant levels of availability*
Quick delivery*
I  am sure, like me, you'll go and have a look at their fabulous collections at the show next month.
Helena